Winter Wonderland
As winter approaches, it's time to pack your jackets and ski gear, and head north for a snow holiday!
Whether you're looking to stroll under glittering Christmas lights and enjoy the best Christmas markets around Europe or engage in an action-packed ski getaway in Korea, there's something fun to do this winter for everyone!
Here are our top 5 recommended winter tours!
1) 5D Seoul Ski Wonderland
Photo Credit: Jungho Travel
There's nothing quite so exhilarating and liberating than skiing down powder-fresh snow with endless clear blue skies ahead of you. Refresh yourself this winter holiday by hitting the slopes in Korea! After enjoying a fun day out in the snow, warm yourself up with a soak in either a hot spring or a water theme park!
Find out more about 5D Seoul Ski Wonderland here.
2) 8D Christmas Markets of Poland, Prague & Germany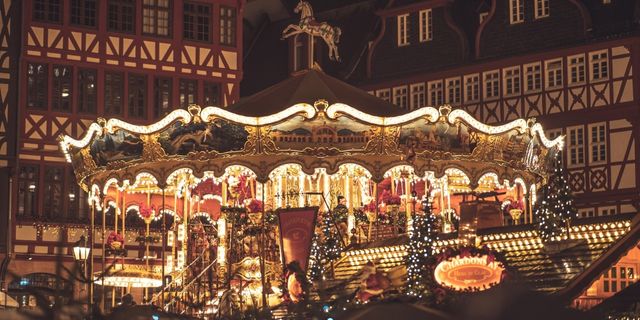 Photo Credit: Pixabay
It's time to embark on a merry journey as you enjoy festivities across Poland, Germany, and the Czech Republic! Take your taste buds on a gastronomical adventure discovering the food markets of Prague, immerse yourself in Poland's old-world charm with your local expert, soak up the festive magic by exploring popular Christmas markets such as the Krakow Christmas Market and the Christmas Market on Gendarmenmarkt.
Find out more about 8D Christmas Markets of Poland, Prague & Germany here.
3) 8D Christmas Markets of Austria & Bavaria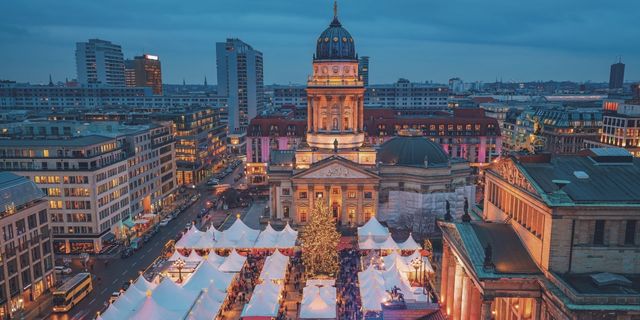 Photo Credit: Insight Vacations
Journey through the snowcapped peaks of the Austrian Alps, go on a grand tour of Vienna's Schönbrunn Palace, follow in Walt Disney's footsteps as you tour the fairytale-like castle of Neuschwanstein that reputedly inspired him - there's so much awaiting you in Austria and Germany! Not to forget, experience Christmas like never before with a visit to Salzburg's 500-year-old Christmas Market to enjoy exclusive sampling of gingerbread paired with a glass of mulled wine, Munich's six-story tall Christmas Tree, and Innsbruck Christmas Market where you can warm up with a mug or two of Glühwein.
Find out more about 8D Christmas Markets of Austria & Bavaria here.
4) 8D Christmas Markets of Germany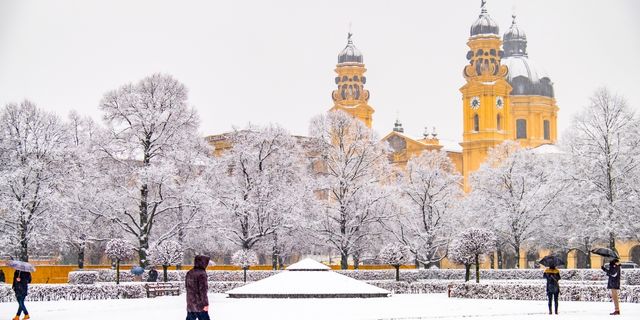 Photo Credit: Insight Vacations
From sipping beer in Munich, dining on German delicacies in Berlin, experiencing the Christmas pyramids in Dresden, admiring iconic city sights such as the Procession of the Dukes and Zwinger Palace, enjoy the best Germany has to offer in this once in a lifetime trip. Immerse yourself in the festive mood of Christmastime by indulging in the delights of the Christmas Markets of Germany. Don't miss out on the chance to sample authentic German Rostbratwürste from the Nuremberg Market's Christkindlmarkt stalls, enjoy the musical surrounds of the Leipzig Market where locals gather to sing and celebrate the festive seasons, and visit Germany's oldest Christmas market in Dresden where you can get a taste of Christstollen—a traditional Christmas cake recipe dating back to medieval times.
Find out more about 8D Christmas Markets of Germany here.
5) 9D Winter Wonderland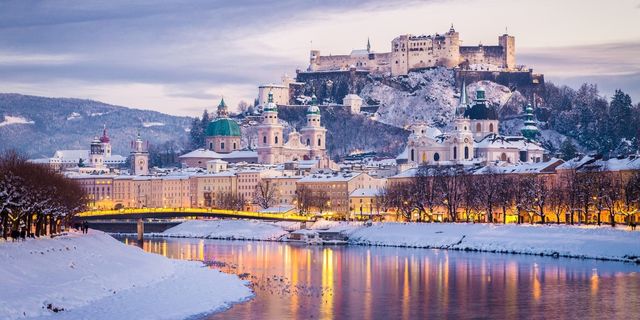 Photo Credit: Insight Vacations
In this journey spanning Germany, Austria, and Switzerland, bask the splendour among the snowy winter wonderland landscape like never before! In Switzerland, take in the stunning views of Lake Lucerne from the peak of Mt Pilatus. Indulge in an exclusive Salzburg market tasting experience of Glühwein, also known as mulled wine, and fresh from the oven Lebkuchen, a traditional German cookie fragrant with ginger and cocoa in Austria. Across the border in Germany, soak up the 16th century charm of Rothenburg and drop by the beckoning famous beer halls of Munich for a refreshing pint.
Find out more about 9D Winter Wonderland here.
PriceBreaker's Winter Wonderland fair is happening 23 September to 2 October 2022.
For more information and/or to book your Winter Wonderland holiday, contact our travel consultants at [email protected] or call us at +65 6317 2888.
*Tour details are accurate as at time of publishing.