Discover a great deal more in Australia!
Australia is yours to explore! Whether you're looking for a gastronomic experience indulging in the freshest seafood or getting up close and personal with Australia's very own unique wildlife, here are some must do Australia experiences that you won't want to miss!
1) Hunter Valley Hot Air Balloon (New South Wales)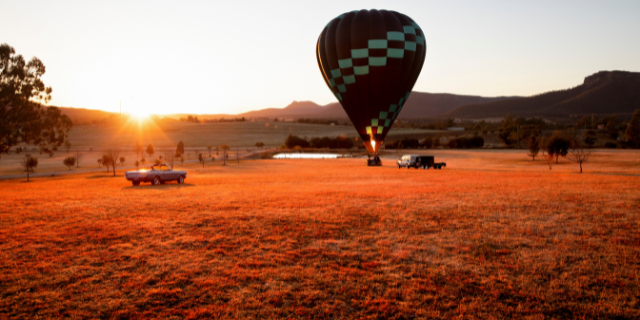 Photo Credit: Destination NSW
The best flying deals need not be expensive. Embark on the flight of a lifetime as you soar high above Hunter Valley, Australia's premier vineyard region, in your hot air balloon. Begin your hot air balloon flight at sunrise and take in the picturesque views of the lush vineyards, mountain ranges, and local wildlife as you float through the valley watching the sun rise. After your balloon ride, return to the ground and enjoy a gourmet champagne breakfast.
2) Hunter Valley Ultimate Wine Experience (New South Wales)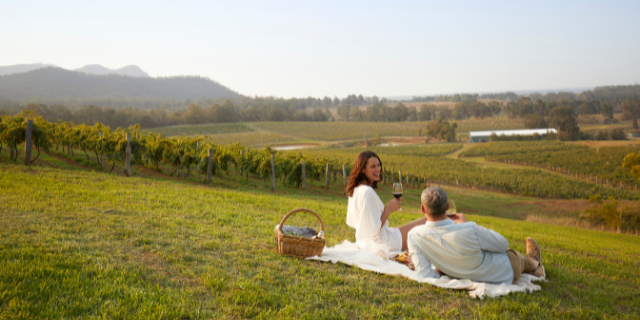 Photo Credit: Destination NSW
Hunter Valley is one of Australia's best-known wine growing regions. Enjoy the quintessential signature wine experience in the Hunter Valley Ultimate Wine Experience where you will visit three of the most iconic vineyards in the region – Tyrrell's, Audrey Wilkinson, and Brokenwood.
Journey through some of the most iconic and award-winning Tyrrell's wines in the VIP Premium Tasting Experience. Enjoy a self-guided tour of the onsite museum at Audrey Wilkenson, followed by a master class and premium tasting led by an in-house wine expert. Finally, go on a behind-the-scenes tour and learn about winemaking at Brokenwood before experiencing an intimate guided tasting session with six premium wine and canapé pairings.
3) Sydney Oyster Farm Boat Tour (New South Wales)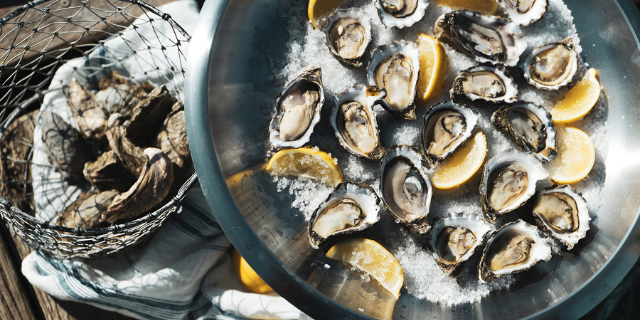 Photo Credit: Sydney Oyster Farm Tours
Embark on an authentic experience at Broken Bay oyster farm on the Hawkesbury River at Mooney Mooney. Enjoy a guided boat tour of the oyster farm and oyster leases and learn more about cultivation methods and how the farm came to be. The highlight of your experience will be learning how to open fresh oysters and tasting fresh Broken Bay Oysters Sydney Rock and Pacific Oysters.
4) Iris Lodge - Alpaca Meet & Greet (New South Wales)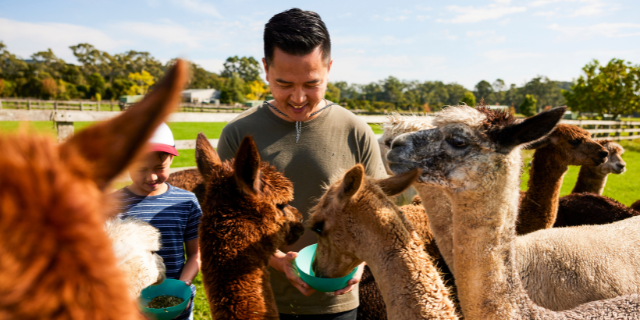 Photo Credit: Destination NSW
Australia is more than just kangaroos and koalas! Get up close and personal with a heard of 70 alpacas at Iris Lodge. In this 45-minute meet and greet experience, learn about these adorable animals as you give them cuddles, neck rubs, and hand feed them amongst the herd. Don't forget to bring your camera to snap photogenic shots of these cuddly creatures!
5) Whales in Paradise (Queensland)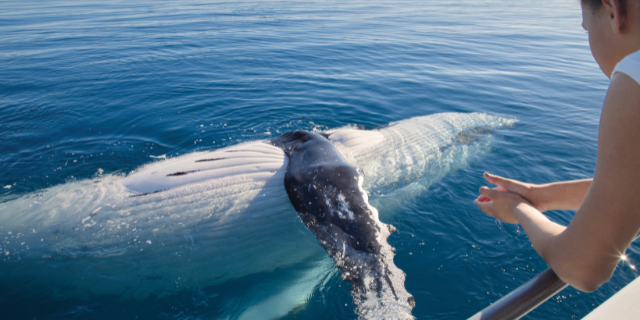 Photo Credit: Tourism and Events Queensland
Get ready for the most intimate and memorable encounter with one of the most remarkable creatures of the deep – Humpback Whales! Set sail from Surfers Paradise together with an expert crew that will provide you with entertaining commentaries as they bring you on the ultimate boutique marine wildlife experience. Whales aren't the only stars in this experience! Keep your camera ready and your eyes peeled as you may also encounter charismatic dolphins, enormous green sea turtles, and resident and migratory seabirds enroute!
6) Currumbin Wildlife Sanctuary (Queensland)
Photo Credit: Tourism and Events Queensland
Explore Gold Coast's leading native wildlife and coastal rainforest experience. With over 70 years of experience, the Currumbin Wildlife Sanctuary is dedicated to conserving native wildlife and nurturing the local indigenous heritage.
Immerse yourself in the wonder and natural beauty of 27 hectares of Currumbin rainforest and get the rare opportunity to get close to native wildlife on display in their natural habitat and unique and distinctive flora. From feeding kangaroos and wild lorikeets, to catching Aboriginal dancers in action and wildlife shows such as the free-free flight bird shows, there is something for everyone in the family. Don't miss out on a chance to witness the wonderful vets in action at one of the busiest wildlife hospitals in the world, Currumbin Wildlife Hospital, as they work to treat, rehabilitate and release Australian wildlife.
7) Gold Coast 5-day Multi-Park Pass (Queensland)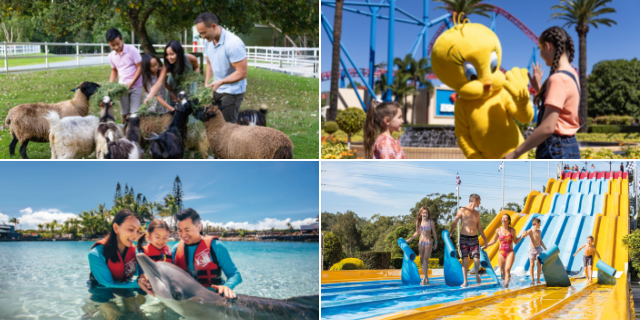 Photo Credit: Tourism and Events Queensland
Get your heart racing and have some fun at world-class theme parks in the Theme Park Capital of Gold Coast! Whether you are riding the world's tallest and fastest thrill rides, or exploring parks where you can see native Australian wildlife, or splashing around in swimming pools and water slides, or even meeting your favourite movie characters and super-heroes, there's something suitable for everyone in the family.
Enjoy unlimited entry to Warner Bros. Movie World, SeaWorld, Wet'n'Wild Gold Coast, and Paradise Country for 5 consecutive days with this Gold Coast 5-day Multi-Park Pass as you take your time to explore these theme parks at a leisurely pace and ride on your favourite rides more than once!
PriceBreaker's Australia Sale on Lazada is happening 19 July – 25 July 2022. Don't miss out on a change to grab the above experiences at up to 50% off!
For travel deals to Australia, contact our Aussie specialists at [email protected] or call us at +65 6317 2888.