Kia Ora, welcome back to New Zealand
Discover a better way to fly from Singapore to New Zealand onboard Air New Zealand, a world-class airline focused on connecting New Zealand to the world. As an award-winning airline, certified for excellence in safety, onboard product and a uniquely Kiwi service experience, Air New Zealand's network allows customers to connect seamlessly to over 20 domestic destinations.
Economy Skycouch
Photo Credit: Air New Zealand
Add a little luxury to Economy class by transforming three Economy seats into the Economy Skycouch so that you can sit, spread out, or lie down and snooze however you want in the air. Regardless of if you are booking it for yourself only, or for two or more, the Skycouch is private, so you'll get to enjoy the entire row to yourself or with your travelling party.
Premium Economy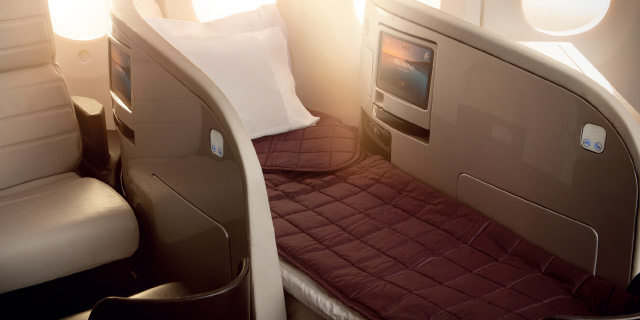 Photo Credit: Air New Zealand
Enjoy the best sleep in the sky with Business Premier where your super soft leather seat transforms into a luxurious lie-flat bed, with a memory foam mattress, two full-size pillows and a cosy duvet. All lie-flat beds have direct aisle access, so you don't have to worry about getting disturbed when you're resting onboard.
Inflight Entertainment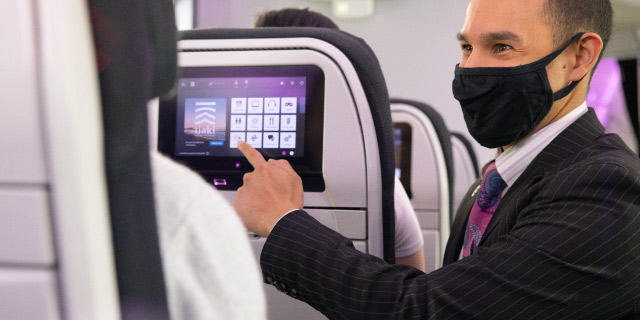 Photo Credit: Air New Zealand
Enjoy hours of entertainment from the moment you take your seat, right through to when the plane lands. Choose from a range of entertainment options such as Hollywood blockbusters, arthouse films, comedies, and classics, as well as a full selection of TV series, documentaries, music and even multi-player games to keep yourself and little ones entertained onboard. Feeling hungry? Order refreshments using the entertainment system from your seat.
COVID-19 Precautions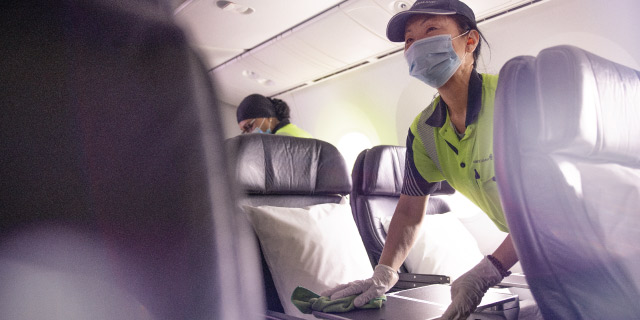 Photo Credit: Air New Zealand
As part of Air New Zealand's continued commitment to COVID-19 precautions, the crew wears extensive personal protective equipment and all high touch surfaces are regularly cleaned. All Air New Zealand 787-900 aircraft comes fitted with HEPA filters and undergo cleaning with an anti-viral cleaning product following each flight so that you can travel with a peace of mind. Air New Zealand has been awarded as the World's safest Airline by Airlinesratings.com.
Air New Zealand currently operates 3-weekly flights (Tuesdays, Fridays and Sundays) from Singapore to Auckland. From 1 July 2022, this frequency will increase to daily flights.
To book your Air New Zealand flight, speak to our friendly travel executives at [email protected] or call us at +65 6317 2888.