Queensland is Good to Go
Queensland is Good to Go! Dubbed the Sunshine State in Australia, Queensland is the ideal holiday spot with year-round warm weather and sunny skies, minus the humidity of Singapore! PriceBreaker was recently invited to Queensland by Tourism Australia and Tourism & Events Queensland and here are the top highlights from our trip.
1) Unplug and refresh yourself at an Everglades Ecocamp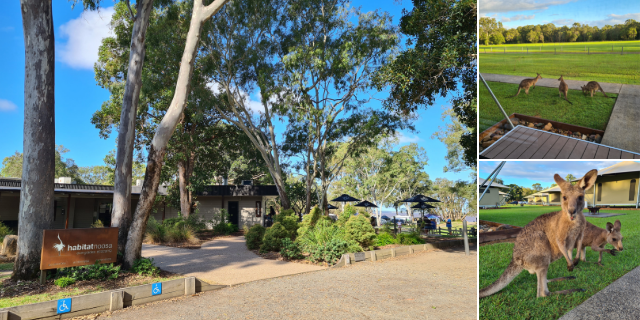 Photo Credit: PriceBreakerSG
Tired of the bustling city life? Hit the refresh button and invigorate your mind and body at an Everglades Ecocamp in Noosa. From cruising deep into Australia's only Everglades, to enjoying nature by hiking on one of the numerous walking treks, there are a plethora of activities available to keep the whole family entertained at this Ecocamp. Depending on your comfort level, select from 4 different camping and glamping options to find the one most suitable for you. Do remember to keep an eye out of your tent as the local Kangaroos may drop by to say G'day to you!
2) Whet your appetite with good food and good drinks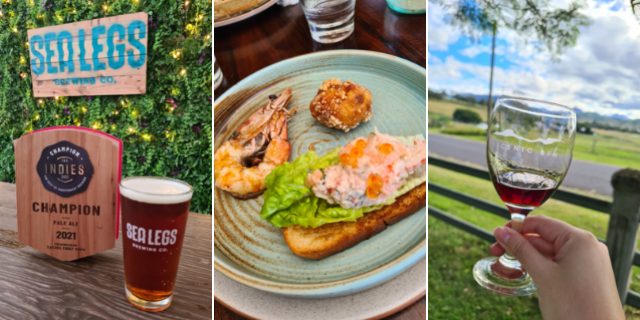 Photo Credit: PriceBreakerSG
Foodies unite! Nothing beats good food and good drinks in good company! Being the home of some of Australia's best produce, tantalise your tastebuds with the best flavours of Queensland from the freshest seafood to the region's best wine and craft beers.
3) Uncover hidden gems at Queensland's Markets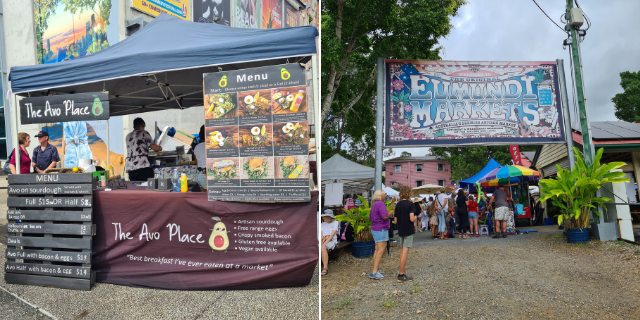 Photo Credit: PriceBreakerSG
Uncover hidden gems such as the freshest produce and local artisan goods at Queensland's markets. Whether it is the iconic Powerhouse Farmers Markets in Brisbane, or the lively Eumundi Markets renowned for its locally made artisan treasures, there's always something new to discover. Do note that the markets are not open daily so plan your journey carefully to coincide with their opening days.
4) Animal Encounter at the Scenic Rim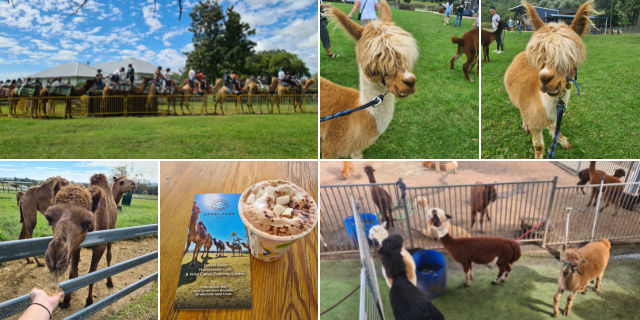 Photo Credit: PriceBreakerSG
When you think Australia, you'll think of Kangaroos and Koalas, but that's not the only animals you can get up close and personal with in Queensland. A trip to the Scenic Rim will give you the opportunity to feed, pat, and ride camels at a Camel Farm. Get healed, soothed, and satisfied by the numerous benefits of camel milk with a cup of camelcino, camel milk gelato, or camel milk skincare products available. If camels aren't your cup of tea, you can drop by an Alpaca Farm to pet, feed, and walk the adorable Alpacas. But beware as these adorable little fellas are known to spit, and rather accurately too!
5) Cruise around the waterways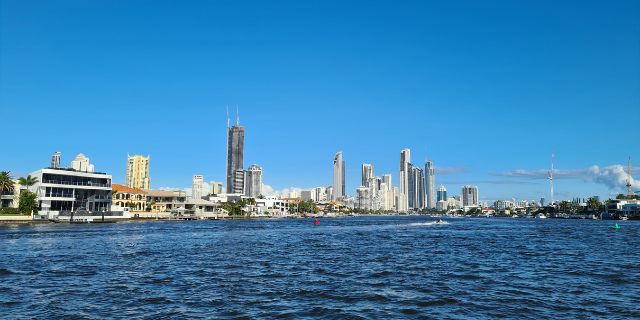 Photo Credit: PriceBreakerSG
Your passport to beating the traffic in cities like Brisbane and Gold Coast is to travel through the waterways! Experience the city from a different angle while cruising on the calm picturesque waterways as you get whisked from bay to bay in safety and comfort. You can also opt for day trips to other parts of Queensland such as Tangalooma, Moreton Bay and many more via these river cruises.
Travelling to Queensland is now much easier. Fully vaccinated travellers only need to take a COVID-19 test within 24 hours of arriving. Do note that only Antigen Rapid Tests (ART) endorsed by ATAGI are an acceptable form of COVID-19 test for international arrivals.
For travel deals to Australia, contact our Aussie specialists at [email protected] or call us at +65 6317 2888.
For more information on entry into Queensland: