Here's How You Can Save More On Flights With British Airways Student Fares
Going abroad to the UK, Europe, US or Australia for your studies or exchange programme?
British Airways (BA) is offering student fares with perks that can help you save more on your education. Here's how it works!
What are the benefits of BA student fares?
BA understands that studying abroad can be overwhelming – and that's why its student fares are designed to help simplify and ease your journey.
If you are travelling to your school in the UK, BA allows you to book a return flight together with a free return train or coach ride to 27 UK destinations from just S$1,055*. You will also get up to 2 free stopovers in the UK or any European destination.
Complimentary train and coach rides are not available for those travelling to US and Australia. However, you can still enjoy the rest of the benefits under BA student fares:
One-year ticket validity
Free flight and date changes
Refund for rejected student visa (subject to admin fee)
Extra baggage allowance: 2 pieces of cabin baggage and 2 pieces of checked baggage
The flexibility from BA's student fares will help you to cope with any unexpected changes in your travel plans, while the COVID-19 situation continues to run its course.
Can my parents also enjoy the deal?
For those travelling to the UK, one of your parents will also be entitled to the same fares and benefits. The sale period for this will be till 31 October 2020 only, so do grab this deal early while it lasts.
For those that are travelling to the US, Europe and Australia, parents will get to enjoy discounted fares.
How can I book BA student fares?
At the moment, BA student fares cannot be booked online. PriceBreaker is one of the only 2 appointed agents in Singapore offering exclusive BA student fares, and we will have to verify your student identification before processing your booking.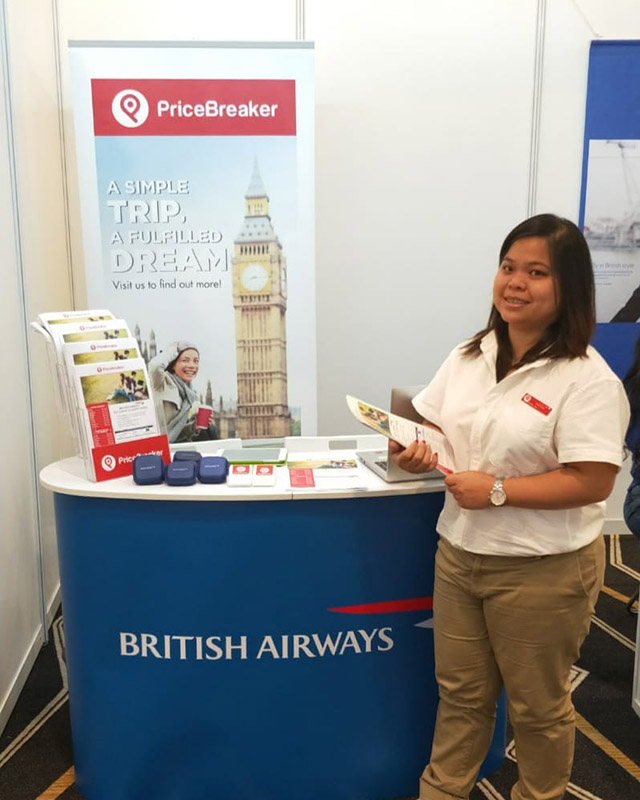 You will need to show proof of a valid student visa, school acceptance letter or student identity from schools in any of the abovementioned destinations.
To learn more about BA student fares, feel free to speak to our consultants.
You can also check price estimates here.
Other resources for students travelling to the UK: