Breaking The Cabin Fever: The Ultimate Guide To Travelling Again After COVID-19 [Singaporean Edition]
The COVID-19 pandemic has disrupted many of our travel plans in 2020, with lockdowns and travel restrictions enforced worldwide.
With non-essential travel being put on hold indefinitely, and enhanced measures put in place to curb the spread, many of us are genuinely experiencing cabin fever for the first time in our lives while remaining housebound.
Of course, our thirst for travel has never been more apparent, and one huge question continues to plague our wandering minds: how can we resume travel when it is safe again?
While we can't predict when we can all finally be free of the coronavirus and its impacts, we can certainly start planning for better times to come.
First, Let's Start Small. Look Within Singapore!
For those who would prefer to hold off flying for a while, and yet can't wait to escape from your homes, you should definitely consider giving our local economy a much-needed boost by starting your journey from within our island. There are so many hidden gems waiting to be explored, and many local businesses that you can support along the way.
East Singapore
Take a trip to Changi, where you can take a leisurely stroll on the boardwalk by the beach, watch the sunset, and then top off the day's activities with delicious BBQ seafood at Changi Village and an ice-cold beer at Little Island Brewery Co or Coastal Settlement.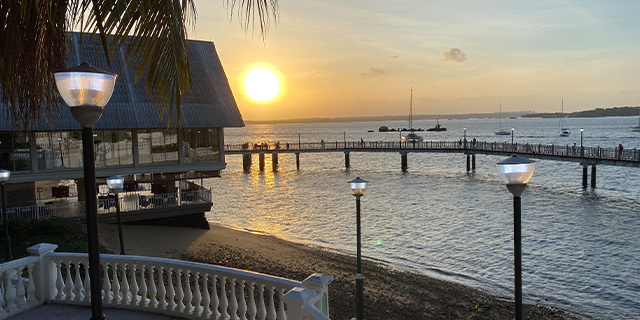 The Changi Boardwalk
7A Gosport Rd, Singapore 509710

You may even consider a longer stay in the area, if you'd like to also visit the untouched island of Pulau Ubin – just 15-minutes away via a short boat ride. Check in to Village Hotel Changi, one of Far East Hospitality's nine award-winning Village properties featuring multi-cultural experiences. [Check with us for exclusive hotel deals all over Singapore.]
North Singapore
For those with young children, we know it has been an extremely challenging time (we feel you!).
Make plans to let off some steam with a relaxing trip to The Animal Resort, a kampung-style zoo where you can have close encounters with animals such as horses and fluffy rabbits. Best part of it all: entrance is free.
We're also pleasantly surprised to learn that they even have a Cassowary – a descendant of the dinosaurs that you would usually only find in Australia, Indonesia or Papua New Guinea. We had been rather privileged to get up close with this majestic bird in Rainforestation, Cairns, right before the COVID-19 outbreak, but for the time being we recommend that you see it in The Animal Resort.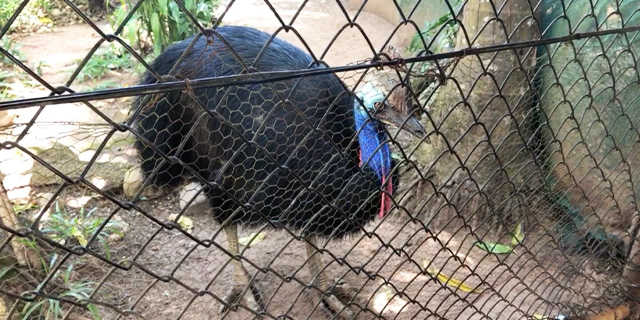 The Animal Resort
81 Seletar West Farmway 5, Singapore 798058
Cassowary in Rainforestation. (Photo Source: PriceBreaker Admin)
If you'd still prefer the quintessential Bird Park, Night Safari and Wildlife Reserves experiences, you can also check with us for exclusive deals (when the circuit breaker is over!)
Central Singapore
Speaking of animals, we wonder if our fellow 'party animals' are doing well cooped up at home! 😉
Everyone goes to Clarke Quay for a good time, but once age catches up, you'd find that all you want is a peaceful place to chill, relax and catch up over a drink. Hang up your dancing shoes, and head over to Robertson Quay where you can dig into Laurent Bernard's freshly baked chocolate soufflés and lava cakes, then have a taste of whisky from all over the world just next door in La Maison du Whisky.
For those who wish to linger longer in this quiet neighbourhood, check in to Warehouse Hotel and experience old-world glamour with its modern, luxurious lofts by the river.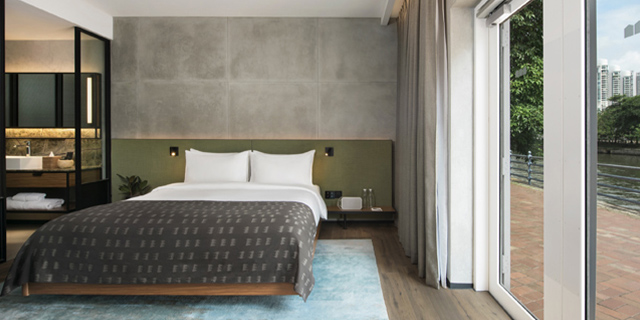 PriceBreaker Exclusive: Book your Warehouse Hotel staycation with PriceBreaker, and get a free S$100 OverEasy F&B voucher, a free welcome cocktail, breakfast for two plus more perks.
West Singapore
Those who miss exploring China and its endless natural wonders can stave off the wanderlust for a bit with a little trip to Little Guilin in Bukit Batok! You can simply snap a photo for your Instagram account, and prank friends that you are travelling in beautiful Guilin (although the real deal is far more impressive).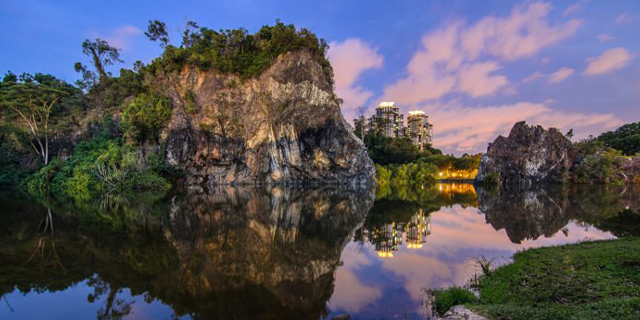 (Photo Source: broketourist.net)
When it is safe to go beyond Little Guilin, you can also check out our customisable private guided tours to China. Private tours with dedicated drivers offer you real insights into a destination, while allowing you to travel safely and comfortably, and minimise contact with travellers outside of your party.
Plan to Visit our Neighbours in Asia-Pacific, and Help Them in Their Recovery Too
Prior to the outbreak, many of us in Singapore have been privileged to take full advantage of our proximity to many of the best destinations in the Asia-Pacific – often venturing to our neighbours up North, and down under to Australia and New Zealand.
The COVID-19 situation, however, has shown us that we should never take this basic freedom for granted, and that each one of us must take extra care of ourselves and the world around us on all our future trips.
While it remains unclear when we can finally visit our neighbours again, and while recovery may continue to be uneven, we are hopeful that the stringent measures taken by APAC governments will pay off and that we may be able to explore the world around us soon.
In the meantime, here is a cheat sheet (accurate as of 20 May 2020) to help you monitor the travel and border restrictions in some of our APAC counterparts.
Country

Status – Accurate as of 20 May 2020

Relevant Pages

Australia

All travellers are not allowed to enter or transit through Australia – unless there are exceptional circumstances.

New Zealand

All travellers are not allowed to enter New Zealand – unless there are exceptional circumstances.

New Zealand Immigration – Border Closures and Exceptions

Taiwan

All travellers are not allowed to enter Taiwan – unless there are exceptional circumstances.

Japan

All travellers from Singapore are denied entry to Japan for the time being – unless there are exceptional circumstances.

South Korea

The Republic of Korea (ROK) has temporarily suspended visa-free entry and visa waivers for Singaporeans – unless there are exceptional circumstances.

All travellers arriving in ROK must serve a 14-day quarantine, with exceptions for some long-term visa holders.

Malaysia

The Malaysian Government has implemented a Movement Control Order that will last until 9 June 2020. All foreigners not employed under "essential services" will not be allowed to enter during this period.

Ministry of Foreign Affairs Singapore – Travelling to Malaysia

Vietnam

All travellers are not allowed to enter Vietnam for the time being – unless there are exceptional circumstances.

Ministry of Foreign Affairs Singapore - Travelling to Vietnam
Other useful resources:
Be A Responsible Traveller!
When travel restrictions are lifted across the board, do ensure that you are fit and well enough to go for your planned trips. Prior to your trip, do also get flu shots and vaccines as these will help you avoid catching illnesses that will further weaken your immune system and make you susceptible to secondary infections.
Do also note that travel insurance will no longer cover COVID-19 on policies purchased on or after 12 March 2020, as it now classified as a known risk. For advice on travel insurance coverage, speak to us to our friendly travel consultants to learn more!
Go On A Road Trip – Off The Beaten Track
When the world recovers, many of us would definitely be planning to go back to the cities and places that we are most familiar with.
In early April, we asked our followers on Instagram (follow us on @pricebreakersg) which are the places they missed the most. We found out that many young Singaporeans are most eager to return to places like London, South Korea and Japan.
To be on the safer side, we recommend that you choose a self-drive journey or private tour – and stick to an itinerary that helps you stay close to nature spots while avoiding the usual tourist traps, such as a road trip that will take you around New Zealand's stunning natural landscapes.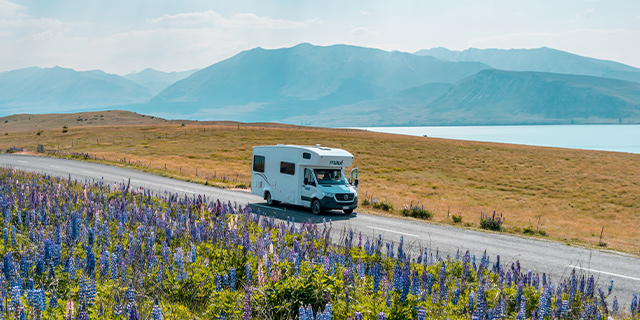 (Photo by Sébastien Goldberg)
Brilliantly coloured wild lupins in New Zealand's South Island are slated to bloom at the end of the year. We hope that in time to come, we'd be able to drive through Mackenzie Country to enjoy this spectacular sight once again.
For more ideas, check out 5 Places Near Singapore To Explore After COVID-19.