6 Best Places to Visit on New Zealand's South Island
What makes New Zealand's South Island stand out is its diverse scenery. Whether you're sailing through the Fiordland, hiking the glaciers, witnessing the giant sperm whales, or simply star gazing at the magnificent star-filled sky, New Zealand's South Island is bound to take your breath away with its incredible landscapes. Here are 6 best places to visit on South Island!
1) Milford and Doubtful Sounds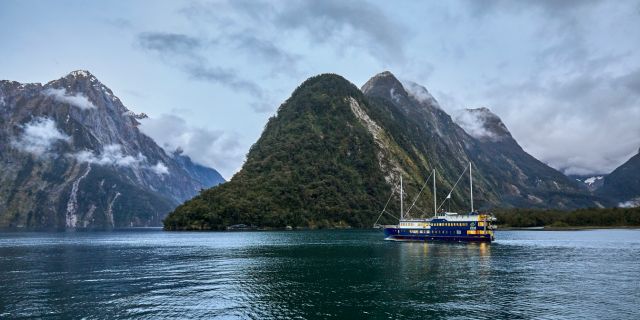 Photo Credit: Matt Crawford
Fiordland is one of the world's last great wildernesses. Venture into Milford Sound, New Zealand's most stunning natural wonder treasure carved by ice age glaciers. With its towering mountain peaks, ink dark waters, and dramatic forest-clad cliffs, this pristine scenic destination is bound to take your breath away.
2) Franz Josef Glaciers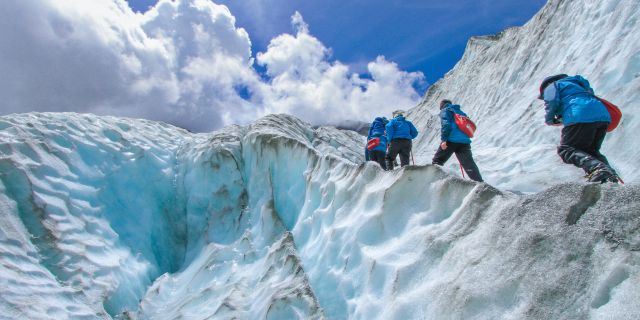 Photo Credit: Jackman Chui on Unsplash
An ever-changing icescape waiting to be explored. The Franz Joseph Glacier is one of the most convenient glaciers to visit in the world. Experience the ultimate adventure in one of the most pristine places on earth with a heli-hike or a guided ice walk to witness this magnificent relic of the world's last ice-age. If hiking through the glaciers sounds too daunting for you, take to the skies on an aerial sightseeing flight to enjoy bird eye views of the glaciers.
3) Aoraki Mount Cook National Park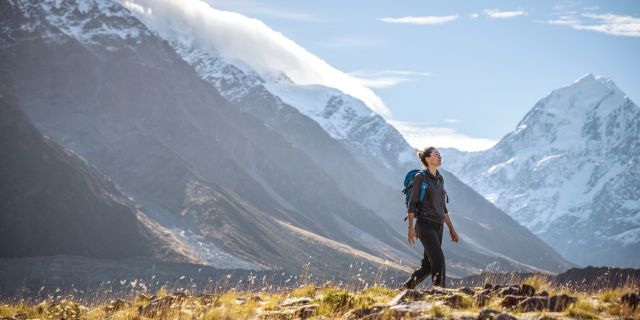 Did you know the first person to reach the summit of Mount Everest, Sir Edmund Hillary, used the tallest mountain in New Zealand, Mount Cook, to develop his climbing skills in preparation for his conquest of Mount Everest?
Home to 23 peaks over 3,000 meters, glaciers and permanent snow fields, Aoraki Mount Cook National Park is alpine in the purest sense. There are a few incredible activities to do in this National Park ranging from activities such as mountain walking that is suitable for people of all ages and fitness levels, to more challenging activities such as mountaineering for the experienced climbers.
4) Lake Tekapo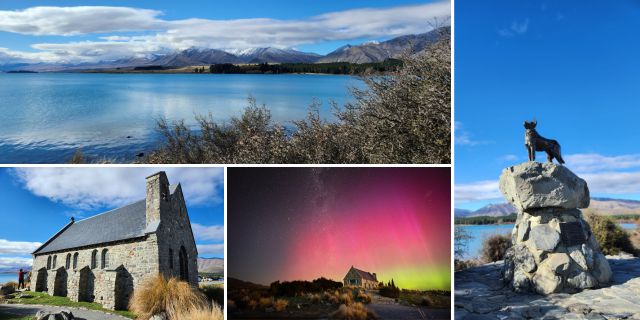 Photo Credit: PriceBreakers SG and Sebastian Knoll on Unsplash
A trip to New Zealand's South Island is not complete without a stop by the picturesque vivid blue glacier-fed Lake Tekapo. On the shores of this lake, the iconic beautiful Church of the Good Shepherd is a popular photo spot for travellers. Close by is the "sheepdog monument". This bronze statue monument was erected to pay tribute to the border collies that played a part in farming in this area in the 19th century.
As part of the UNESCO Dark Sky Reserve, Lake Tekapo is known for its clear nights and lack of light pollution which makes this the perfect spot for stargazing. In the months of April and September, Lake Tekapo is also one of the best places in New Zealand to witness the southern hemisphere's greatest natural light show – the Southern Lights.
5) Punakaiki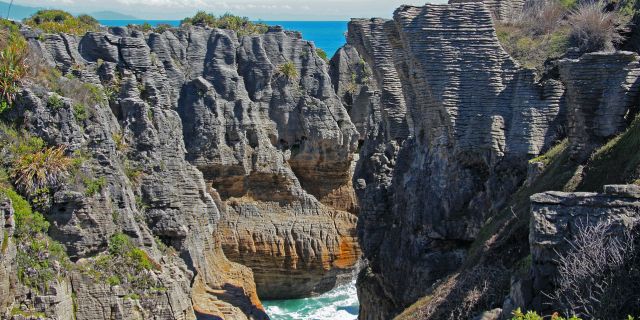 Photo Credit: Nareeta Martin on Unsplash
About 30 million years ago, nature begin this work of art. Punakaiki is a geological masterpiece with its limestone landscape of pancake-shaped rock formations, blowholes, and surge pools. One of the best ways to enjoy this magnificent area is by taking a walk on the well-maintained paved walkway. Along the way, informative signages are available to help make sense of the landscape, making this a good walk for even children. Best time to visit Punakaiki is during high tide.
6) Kaikōura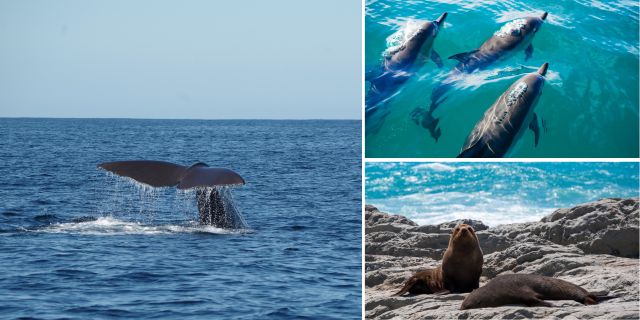 Photo Credit: David Dalfovo, Pablo Heimplatz, Sylvain Cleymans on Unsplash
The picturesque coastal town of Kaikōura is the perfect base to experience wildlife of all kinds. Hop on a whale-watching cruise and witness the Giant Sperm Whale up close, take a swim with the beautiful dusky dolphins or the playful New Zealand Seals, embark on a bird watching tour to spot albatross, molly-mawks, petrels and many more. In the Māori language 'kai' means food, 'kōura' means crayfish. As its name suggests, other than being a haven for marine life spotting, Kaikōura is also a great place to tuck into a delicious tray of crayfish!
For more information and/or to book your New Zealand holiday, contact our travel consultants at [email protected] or call us at +65 6317 2888.