Here's A List Of Countries That Are Welcoming Tourists Again
As the world recovers, some countries are already reopening their borders for tourism to resume. While leisure travel remains off the charts for Singaporeans in the short-term, here are some countries that have reopened, or are planning to do so within the next half of 2020.
Maldives
The Maldives, which had closed its borders since March, is preparing to welcome all tourists in July 2020.
Contrary to earlier guidelines, tourists visiting The Maldives will no longer be required to undergo any prior testing, or serve mandatory quarantine.
There will also be no new tourist visa requirements or additional landing fees.
"Our tropical nation is heavily dependent on Tourism, which accounts for one-third of the total government revenue," said Ali Waheed, the Minister of Tourism, in a statement dated 27th May.
"We cannot keep our borders closed for long." In preparation for guest arrivals, resorts such as The Residence Maldives at Dhigurah and Falhumaafushi are putting in place stringent measures to protect both staff and guests.
This includes testing for all staff, training on disinfection and use of Personal Protective Equipment, and making sure that a doctor is present at all times in the resort to monitor the health of all guests and staff.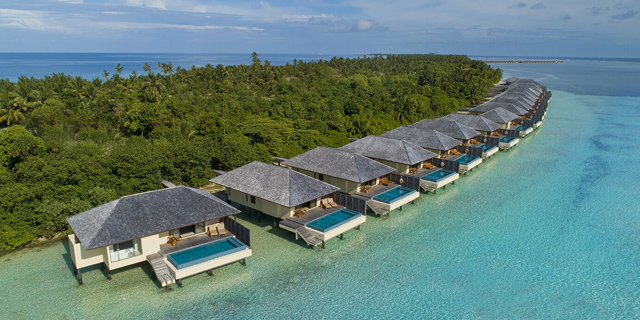 The Residence Maldives at Dhigurah.
Dubai
Dubai, the largest city in UAE, will be welcoming international tourists again from 7 July onwards.
With endless fun activities for the whole family, top-tier gastronomical experiences and many heritage and cultural gems, Dubai has become one of the most popular travel destinations for tourists from all over the world.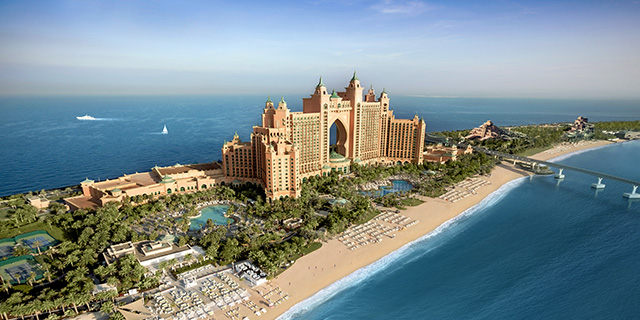 Dubai's Atlantis The Palm. Source: Dubai Tourism.
Tourists travelling to Dubai will have to abide by a host of regulations, including producing a negative PCR test taken no more than four days (96 hours) before departure.
Before embarkation, tourists will also have to fill in a 'Health Declaration Form' and ensure that they have valid health insurance in order to enter the country.
Flights from Singapore via Emirates have been operating since 15 June in order to accommodate for essential travel. For more information on Dubai entry requirements or detailed flight information, get in touch with us today.
Tanzania
Famed for its incredible and often unrivalled safari experiences, the East African nation of Tanzania has been welcoming tourists from all countries under regular entry requirements as of June 2020.
Based on this, Singaporeans are entitled visa-free travel to Tanzania.
Tourists may enter Tanzania without any mandatory quarantine, although safety measures such as temperature checks, mask-wearing and social distancing will remain in place.
Nevertheless, it has been reported that Tanzania has been belated in releasing data on COVID-19 infections. Ultimately, travellers should carefully assess the potential risks involved, and travel at their own discretion.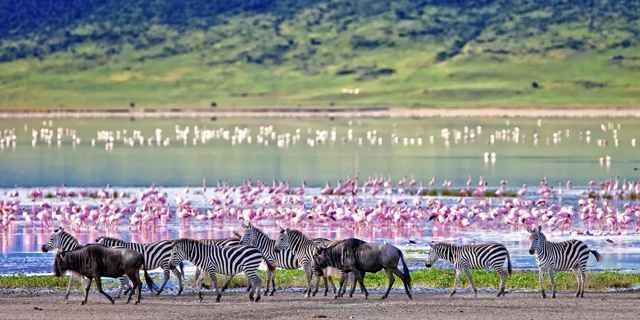 The Ngorongoro Crater in Tanzania.
Sri Lanka
Sri Lanka, which has been soaring in popularity in recent years, is planning to reopen its borders on 1 August – welcoming tourists from all nations, albeit with some conditions.
Tourists flying into Sri Lanka will need to produce negative PCR test results taken not more than 72 hours before boarding.
On arrival, another PCR test will also be conducted by Sri Lankan authorities – free of charge for all travellers.
Tourists will also only be allowed to book pre-approved accommodations certified to have met specific health and safety requirements.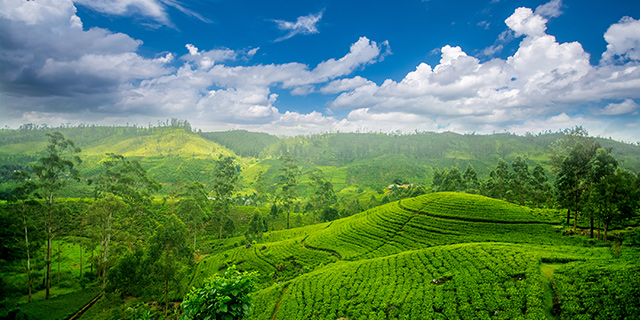 Sri Lanka is known for its lush, rolling tea plantations, and diverse experiences from beautiful, white sandy beaches to historical sites.
Thailand
Currently in its third phase of a nation-wide lockdown, Thailand is looking to lift all business and activity lockdowns by 1 July.
However, those eager to visit Thailand again may have to continue holding off travel plans for a few more months at least.
"It is still dependent on the outbreak situation, but I think at the earliest, we may see the return of tourists could be the fourth quarter of this year," said Yuthasak Supasorn, governor of the Tourism Authority of Thailand.
"We are not going to open all at once," he adds. "We are still on high alert we just can't let our guards down yet. We have to look at the country of origin [of the travellers] to see if their situation has truly improved. And lastly, we have to see whether our own business operators are ready to receive tourists under the 'new normal'."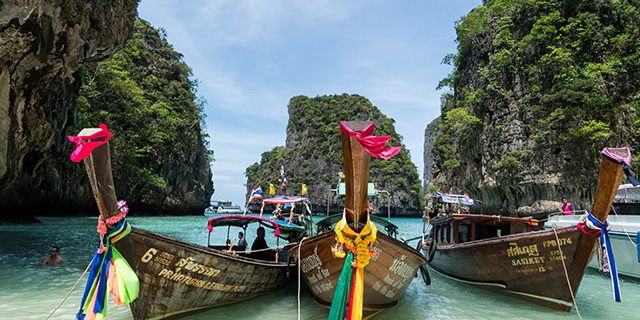 Island hopping in Thailand will have to wait for a few more months at the very least.
UPDATE: As of 2nd July, it has been reported that tourists from low-risk countries will be allowed back into Thailand in August under "travel bubble arrangements". This list of permitted countries is expected to be announced later in the month.
Nevertheless, the reopening will come in three phases, and the first phase of the travel bubble arrangement will only allow tourists to visit Chiang Mai, Koh Samui, Krabi, Phuket and Pattaya, and possibly Chiang Rai and Hat Yai.
Vietnam
Vietnam, which has done spectacularly well in containing COVID-19, is considering reopening Phu Quoc, an island that is well-loved by international tourists.
Although no official dates have been announced, the government is planning to restart international tourism by opening its doors to tourists from select markets where the pandemic has been controlled – such as Japan, South Korea, China, Australia and New Zealand.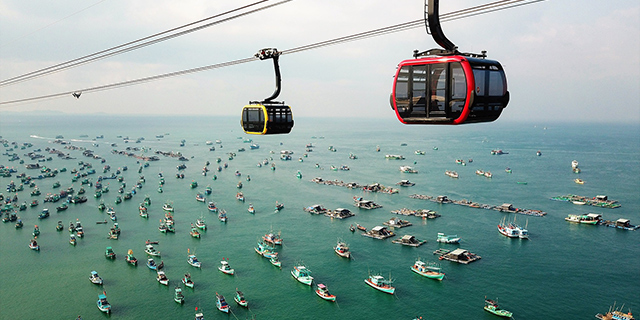 With turquoise waters, dense rainforests and white sandy beaches, Phu Quoc (pronounced as "Foo Kwok") is Vietnam's largest island for holidaymakers.
Indonesia - Bali
Bali is planning to reopen its borders to tourists in September if local transmissions remain low.
"Once again I emphasize, this is just a plan, not a schedule that will definitely be implemented," says Wayan Koster, the governor of Bali.
"Whether or not this is carried out will greatly depend on the situation and the dynamics of the development of Covid-19 in the field, especially local transmission in Bali."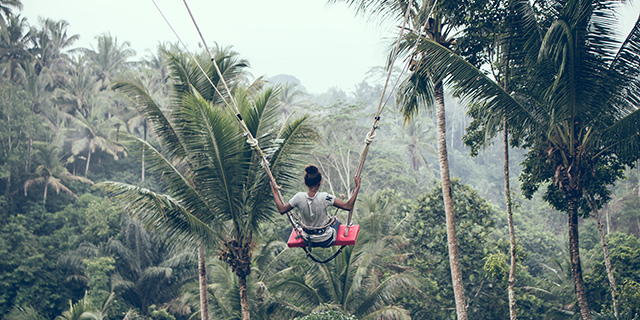 UPDATE: As of 6 July, the governor of Bali has announced that the island would be reopened to tourists from September 11. It remains unclear whether the reopening would apply to tourists from all countries.
Nevertheless, we advise all travellers to exercise caution when planning upcoming trips to Bali, as experts have attributed the low infection figures in Bali to low testing rates.
Bonus for Singapore residents: Germany
As of 22 June, the German Embassy in Singapore has announced that Singapore is not on Germany's list of risk areas for COVID-19. Therefore, quarantine is not required upon arrival from Singapore.
In fact, Singapore Airlines has been flying to Frankfurt from 3 June onwards, in order to accommodate for essential travel.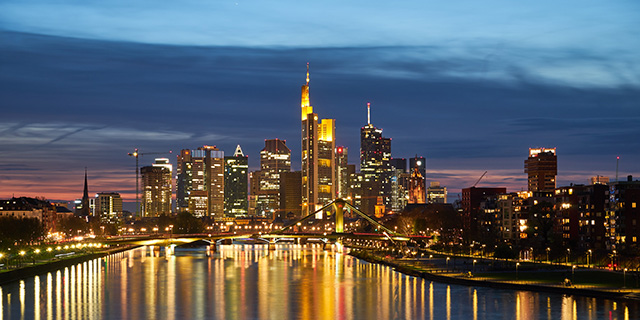 Deutschherrn bridge in Frankfurt.
*Disclaimer: Information within this article are accurate at the point of publishing, and are subject to changes in governmental regulations in each country. All flights are subject to flight route availability; please check with our flight specialists on detailed flight information to each destination.
Read more here: