5 Places Near Singapore To Explore After COVID-19
As the world recovers gradually from the COVID-19 outbreak, governments are now working together to prep for the resumption of essential business travel. This may include coordination on health check standards and systems to track infected individuals.
Once essential travel resumes, authorities will then be able to work on implementing processes for leisure travel – wonderful news for many of us who have deferred our travel plans in 2020!
With increased coordination amongst ASEAN countries, we are hopeful that it would be safe for us to travel to our neighbouring countries soon - once we have finished combing through our island city. [Check out The Ultimate Guide To Travelling After COVID-19 For Singaporeans!]
Here are 5 nearby hidden gems in Southeast Asia with open, natural spaces that will allow you to travel with a peace of mind when the worst of our COVID-19 woes blow over.
Shortcuts (click to jump to each section):
1) Relax or dive into crystal clear waters in Redang Island, Malaysia
Located in East Malaysia, Redang Island is surrounded by pristine coral reefs and crystal-clear waters – a perfect hidden sanctuary for snorkelling and diving aficionados. Nature lovers can also go on an undulating 2km rainforest trek between Pasir Panjang and Teluk Dalam beach, and those that are lucky may even encounter a mouse deer along the way!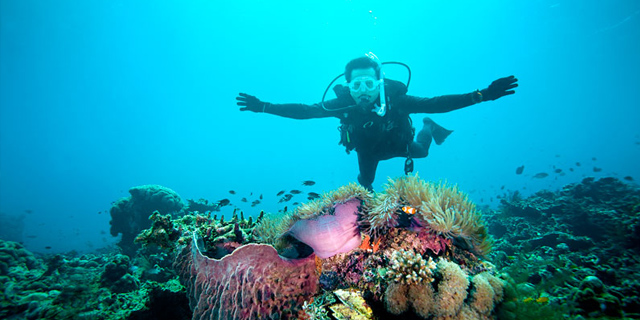 Plenty of luxurious yet affordable resorts can be found within Redang island - the largest of which being The Taaras Beach & Spa Resort which has its own private beach, and even its own VIP lounge in Kuala Teregganu Airport. (Admit it, we all need a little bit of luxury and pampering after being cooped up at home for months!)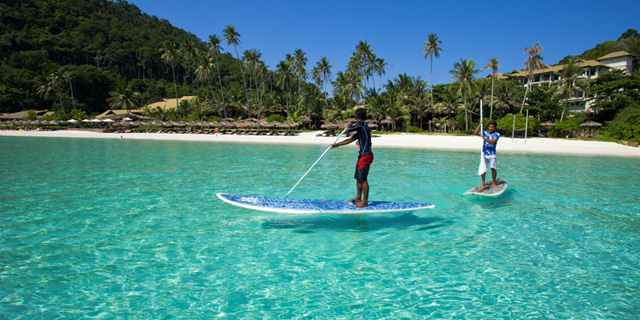 The Taaras Beach & Spa Resort.
As of 4 May 2020, The Taaras Beach & Spa Resort has resumed operations following the Conditional Movement Control Order, and continues to adhere to strict hygiene and sanitation processes set by the Malaysian National Security Council - so you can go on your Redang getaway with added confidence and assurance.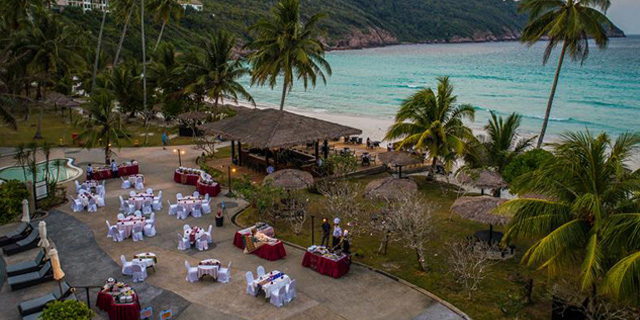 Check out our exclusive The Taaras Beach & Spa Resort diving and honeymoon deals with exclusive perks only when you book with PriceBreaker.
2) Escape the crowds and discover the real Chiang Mai
Located in Northern Thailand, Chiang Mai with its lush green surroundings and misty mountains provides a cooler, calmer alternative to the heat and the hustle and bustle of Bangkok.
Post COVID-19, many Singaporeans would definitely be looking to return to Bangkok, one of our all-time favourite destinations. However, it might be safer to travel to places like Chiang Mai which are less populously dense (88.5 people per km2 versus 3,620 people per km2 in Bangkok), with more nature-based activities.
Within the city itself, Chiang Mai has plenty of natural attractions for you to explore, such as the Royal Park Rajapruek – a massive, picturesque park with beautiful landscaping, and an international garden zone with plants from 24 participating nations.
Ho Kham Luang Royal Pavilion in Royal Park Rajapruek
From Chiang Mai, you can also visit the magnificent Wat Rong Khun (White Temple) in Chiang Rai, and take a leisurely boat ride down the Mekong River at the Golden Triangle which will give you a glance of Thailand, Myanmar and Laos all at once.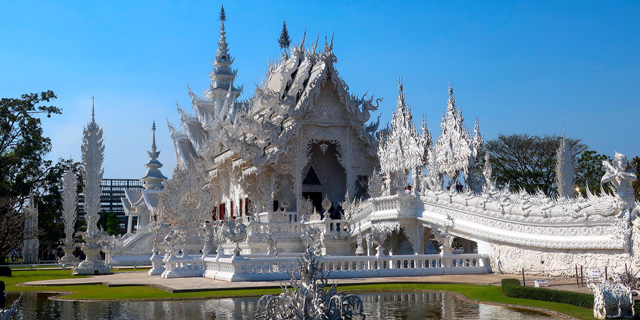 Wat Rong Khun
(Photo source: leonidrad)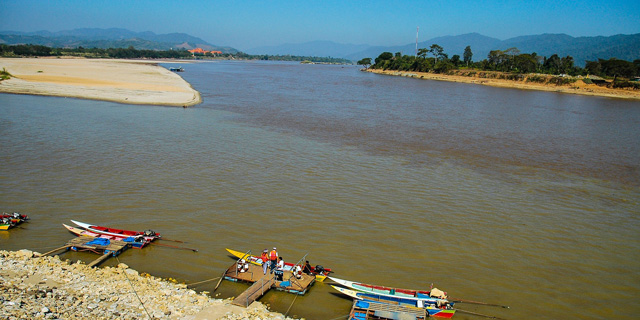 Golden Triangle: You may also choose to visit an island in Laos during your trip.
(Photo source: Josch13)
Of course, a trip to Chiang Mai would only be complete with a hearty bowl of Khao Soi – Chiang Mai's signature dish with velvety, spiced curry broth, braised chicken, soft egg noodles and crispy noodle bits.
Foodies that have been craving authentic Thai food since the start of the circuit breaker (or even way before that) would also be happy to find many of the usual favourites from Pad Thai to Tom Yum Goong in the restaurants and on the streets of Chiang Mai.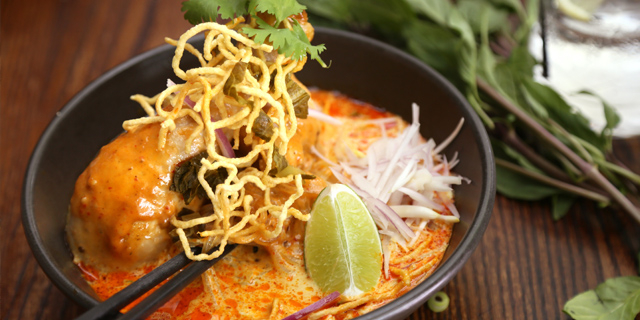 Discover the real side of Chiang Mai with our private tours from just S$298. Safe and affordable, private tours allow you to minimise contact with other travellers, while accounting for the costs of your transport, accommodation, meals and entrance fees.
3) Explore ancient cities and countless hidden gems in Da Nang, Vietnam
From Da Nang in Central Vietnam to Halong Bay and Sapa all the way up in the North, Vietnam has plenty of fascinating historical gems and incredible natural landscapes waiting to be discovered.
One of the earliest countries to take swift and proactive measures against COVID-19, Vietnam is in a strong position to protect its population as well as visitors – another reason why this country is set to be a prime travel destination post-COVID.
Beyond Ho Chi Minh and Hanoi, Da Nang in Central Vietnam has quickly risen in recent years to become one of the most popular destinations in Vietnam for Singaporean travellers.
Within Da Nang, you can stroll along the Han River, catch spectacular light and fire shows at the Dragon Bridge, or simply bask under the sun on long stretches of white sand at My Khe Beach.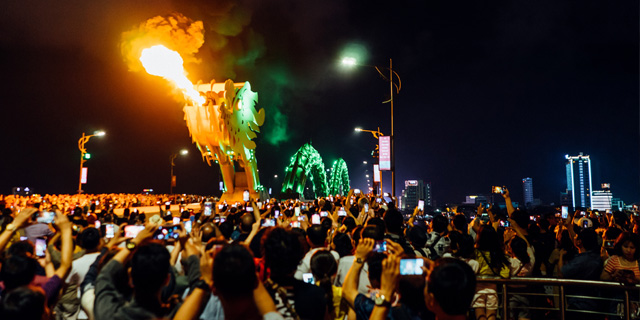 Located at the city centre, the Dragon Bridge offers dazzling light show displays on Saturdays and Sundays at 9pm.
Most travellers also use Da Nang as a base, travelling to the historic cities of Hue and Hoi An, and the nearby Ba Na Hills Resort where the famous Golden Bridge is located.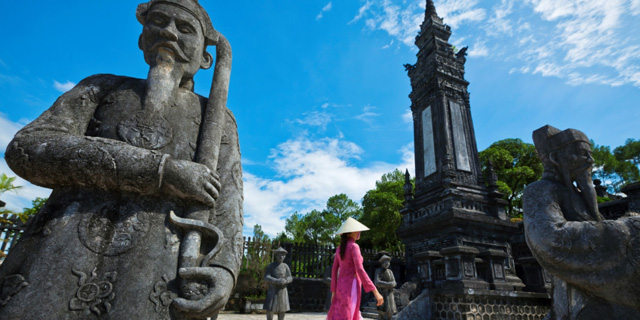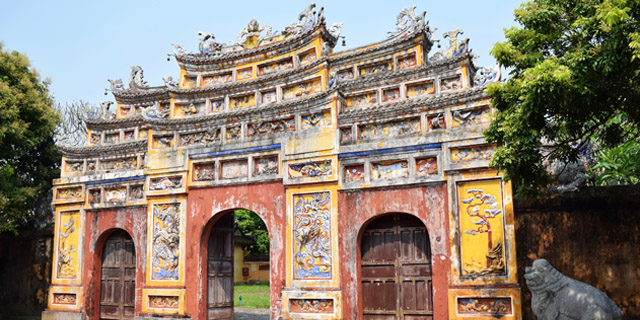 Visit Emperor Khai Dinh's tomb, and discover Vietnam's enthralling past at the Hue Imperial Citadel.
(Photo source: Vietnguyenbui)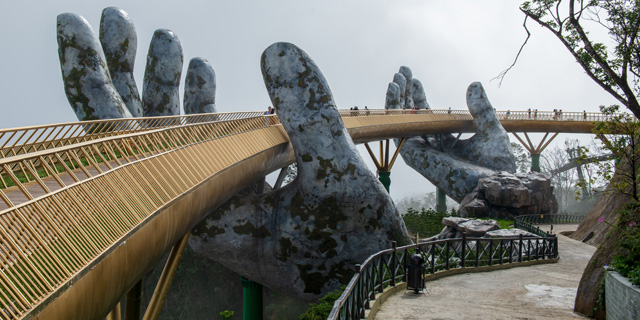 Enjoy the world's longest cable car ride with spectacular views on the way up to Ba Na Hills Resort.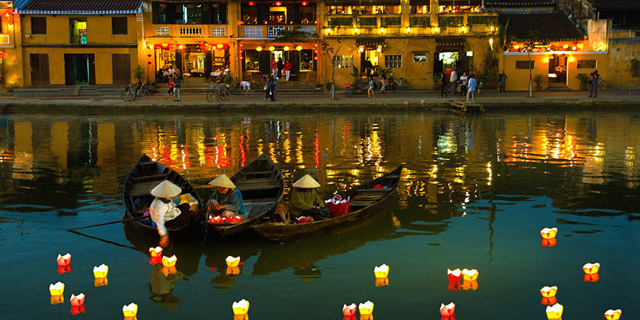 Explore the historic town of Hoi An by foot, and release a paper lantern into the river for good luck.
For an in-depth holiday that takes you around the best of Da Nang and its surrounding cities, check out our customisable 4-day and 5-day Da Nang tours from just S$328.
4) Enter Vietnam's secret island paradise: Phu Quoc
With turquoise waters, dense rainforests and white sandy beaches, Phu Quoc (pronounced as "Foo Kwok") is also another hidden gem in Vietnam that should also be added to your travel bucket list.
Located approximately 40km from the south coast of Vietnam, Phu Quoc has 28 islands that you can explore, and is home to the Phu Quoc National Park – a UNESCO site with activities such as hiking, river rafting and more.
You can ride the world's longest oversea cable car for panoramic views of the sea, coral reefs and islands beneath, or go on an unforgettable fishing and snorkelling experience in crystal clear waters at Hon Dua (Coconut Island) and Hon Roi (Lamp Island).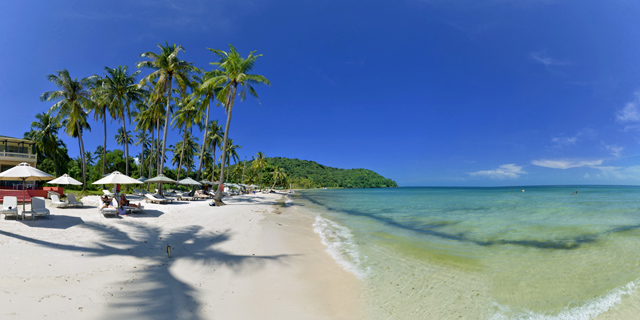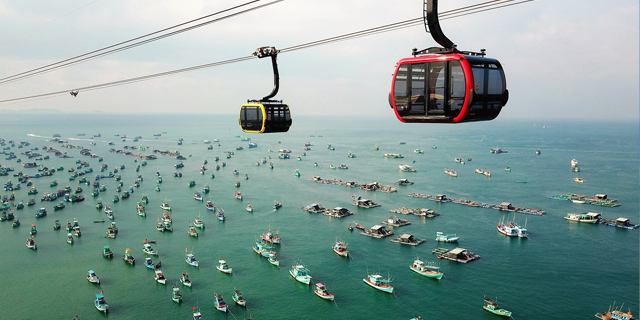 Phu Quoc also has plenty of stylish resorts for a perfect beach holiday, including Hotel Sol – a laid-back resort with direct access to Truong beach.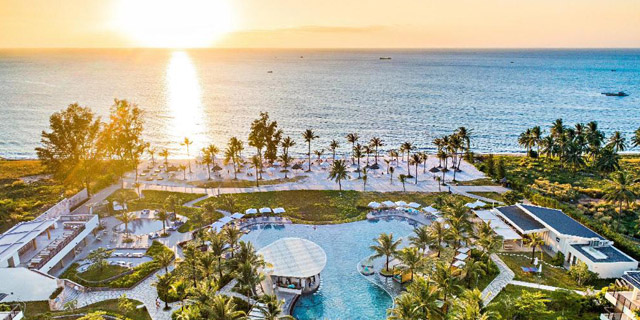 Hotel Sol also has a great location - just 8 minutes away from the airport and 12 minutes to Duong Dong town, the heart of Phu Quoc with a large night market, lush pepper gardens, bars and restaurants serving both international and Vietnamese cuisines.
While in Phu Quoc, make sure to get your hands on some of the island's most famous local produce – such as fish sauce and black pepper that will make wonderful souvenirs for your friends and family.
For a relaxing stay in Phu Quoc, check out our 4-day Phu Quoc private tour that covers for your resort accommodations while also taking you around the best spots in the island.
5) Indulge in complete relaxation at Koh Samui, Thailand
For those that wish to immerse in complete resort relaxation without breaking the bank, Koh Samui will definitely be your best bet.
Just 1 hour and 40 minutes away from Singapore, Koh Samui checks off all the boxes for a perfect weekend escape in terms of travelling time, affordability, beach activities and comfort.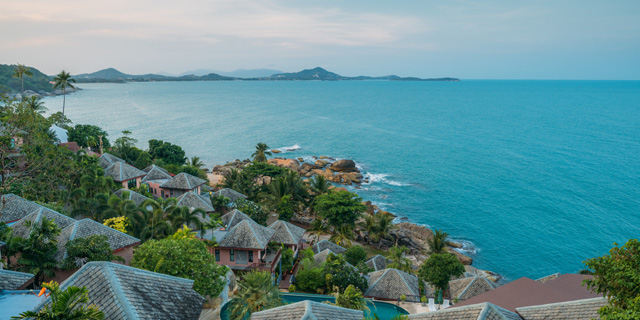 From just S$328, go on a 4-day holiday to Koh Samui with return economy flight via Bangkok Airways, and 3 nights' accommodation with free dinner, massage, and room upgrade at selected hotels. Plus, kids get to stay free! Book this exclusive PriceBreaker deal now.
For more travel ideas, check out our all-new Inspiration section or speak to our friendly consultants today.